Besides cars my only other hobby would be web and graphic design. One of my best websites yet would prolly be my own lol,
www.kerrbrosracing.com.
But my most favorite hobby would be engine building. Haven't had a chance to do many yet mainly due to the costs involved, but there's nothing more I like then sitting out in the shed with the radio on, sinking a few beers while sitting around a motor on an engine stand putting it together. I know it's still car related, but still it's my favorite hobby!
Here's some examples.
First motor was my old 173.
Before.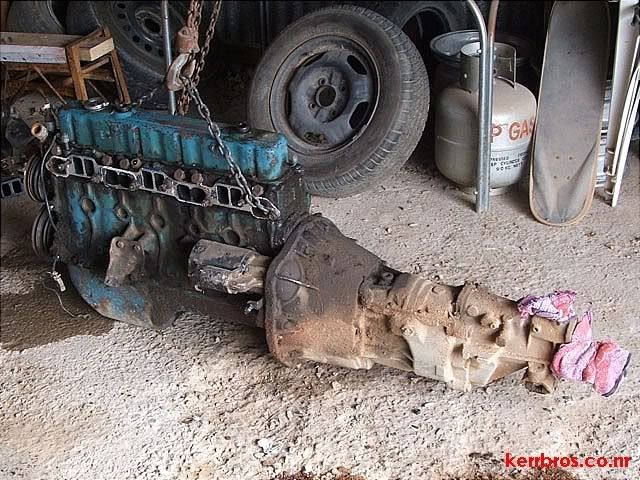 After.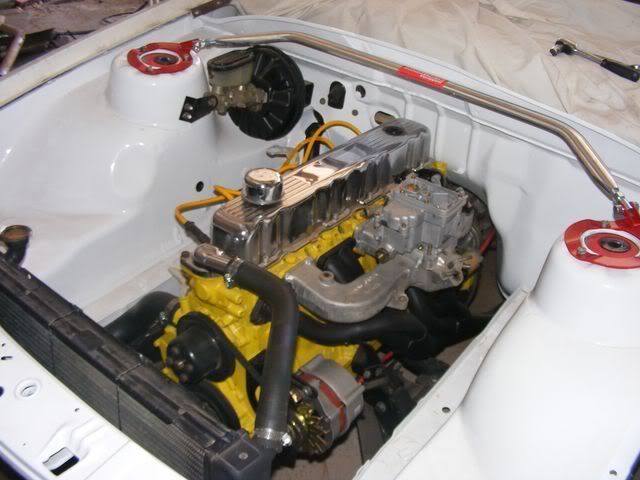 Spent the most on this motor. Blue 173, bored out to a 186, flat tops, crow cam, JP straight cuts, crow valve springs, JP oil pump, balanced bottom end (from balancer to clutch), lightened flywheel, rebuilt varajet carby, high compression head shaved....and that's roughly about it I rekon.
Then there's this motor. Pretty much just pulled it out of a car we bought, stripped it down and put new gaskets all through it, put it back 2gether and painted it up. Had a mild cam. Was a carby motor, then converted to EFI, then back to carby. Haven't got a pic of how it was to start with, was just ya everday dirty 202. First pic is when it was all cleaned up.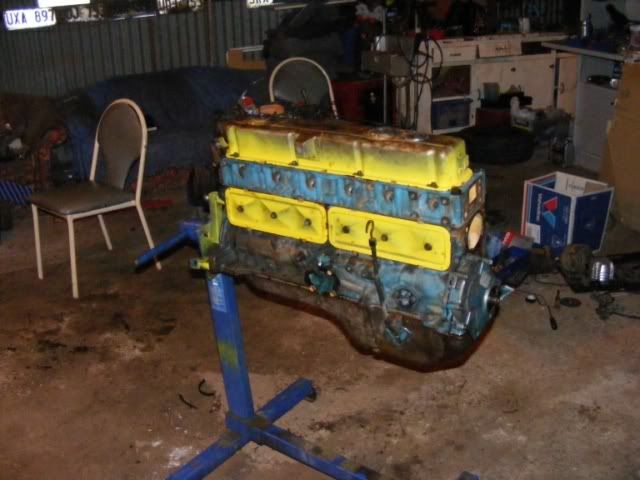 Here she is all done.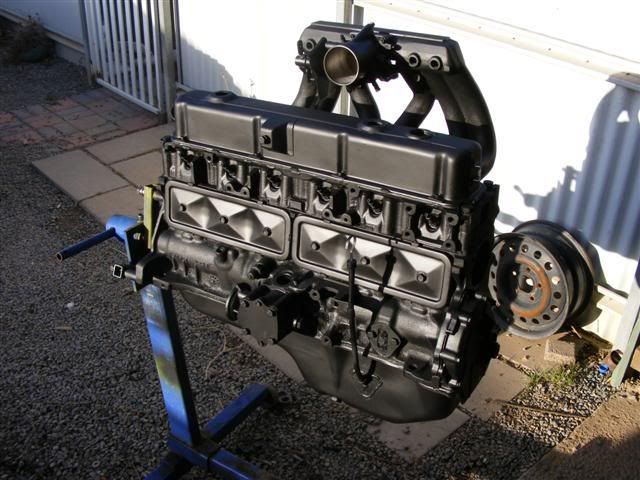 My first V8, a red 253.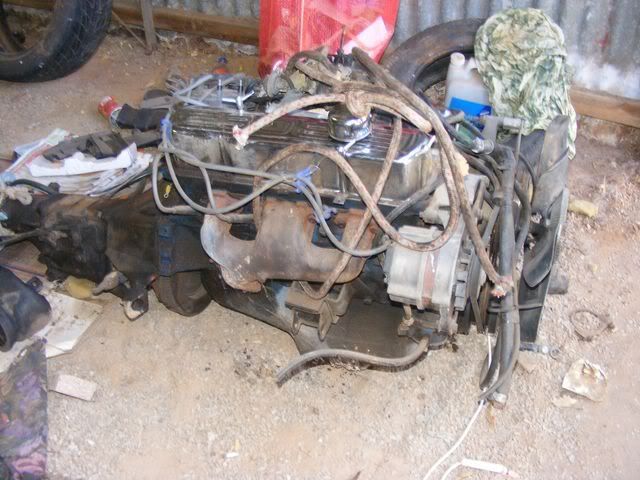 The end result.....had already been bored out 30thou with flat tops. Still had the light hone marks so decided to re-use the pistons. Pulled this one right down, got the bores honed, new rings and bearings throughout, new gaskets throughout. Stage 4 dynotec cam, JP double row chain, Yella Terra heads, double valve springs, Yella Terra roller rockers, Edelbrock performer manifold and a 600 Holley.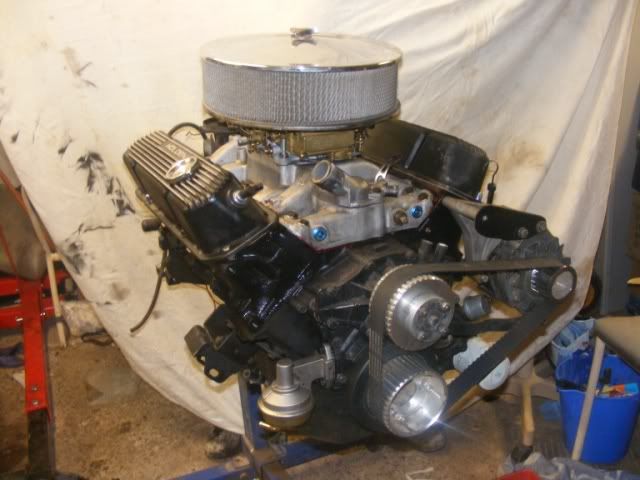 And lucky last is our first 308. Bought it as a std bore complete block.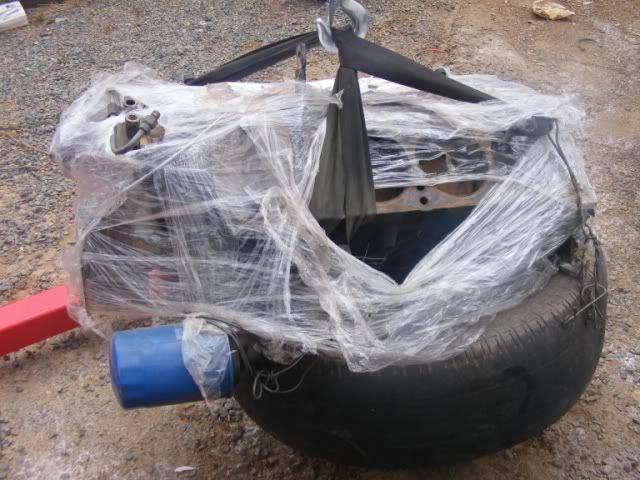 Bought it as seen in the pic above. Put it on the engine stand, cleaned it out (had been sitting for ages with nothing covering it), oiled it up and it turned over nicely, so put it together. Checked the bearings which weren't to bad, so put the bottom end back together, added the Yella Terra heads, LT1 Chev springs, Crow retainers, Crow collets, Dynotec Stage 2 cam, Rollmaster double row chain, Edelbrock manifold, 2" spacer and a 600 Holley.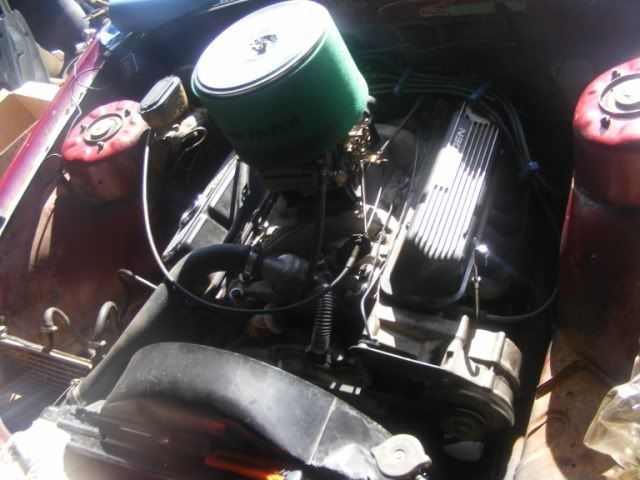 Got my EFI 5.0L to build up soon....wanna buy another EFI block to build up, then swap it with the one in my VK when done. Also got my other bro's 308 to do. But the next thing on the list is the 308. Gotta pull it back out to extend the scatter plate around the bellhousing, so while it's out gonna chuck some new bearings in it, new rear main seal (I guess taking the main cap off with the seal in it when I put it together must have upset the seal, as it now leaks bad), and also picking up a 308 trimatic box (current one is a 253 box) and a 2700rpm stall converter....should be starting work on it this weekend.
The only thing better then building a motor, is hearing it start for the first time!